On the 21 September, Secretary-General to the Government, Dr. Ismail Bakar, announced the appointment of the new Election Commission (EC) Chairman.
Mr. Azhar bin Azizan@Harun or more commonly known as Art Harun will now take over the helm of the EC.
He is the first non-civil servant to appointed as the EC Chairman.
The 56-year-old activist is a lawyer practicing at Messrs Azhar & Goh was born in Kelantan.
Known for making bold statements against the government – both BN and PH government – he recently slammed the Finance Minister, Lim Guan Eng on the issue of our official language under the Federal Constitution.
The new EC Chair revealed – in his first interview – that the first objective for his new role is not to be scolded by Karim Raslan.
Jokes aside, Art Harun said that his first priority is to clean up the electoral roll. He also plans to review the redelineation plan.
Quality automatic voter registration will only be achieved if the existing electoral roll is cleaned up.
Art Harun has stated that his hands are tied regarding the latest redelineation for now. This is as the Federal Constitution only allows such process to be carried out once every eight years.
Whether or not we are stuck with thrace-based constituencies for the next eight years, Art Harun said an in-depth study on the relevant laws is required.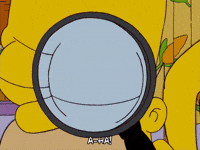 Having the experience of bringing up the matters relating to election frauds, Art Harun said more power should be given to the Election Commission.
This is to curb electoral offences and corruption.
The provisions under the Election Offences Act 1954 imposes a heavy duty on the petitioner to prove any;
frauds;
bribery being conducted; and
how does the alleged conduct affect the election results.

Although the public seems to be glad to have Art Harun as the new EC Chairman, his appointment has drawn flak from the opposition.
Namun demikian, saya tidak setuju dengan cara pelantikan Pengerusi SPR yang baharu. Dalam Manifesto Pakatan Harapan jelas ditulis "Pelantikan ahli-ahli SPR mestilah melalui proses perakuan oleh Parlimen." Pelantikan ini tidak pernah dirujuk kepada Parlimen untuk perakuan. pic.twitter.com/UZtUXv7Oi8

— Khairy Jamaluddin (@Khairykj) September 21, 2018
Khairy is of the view that the proper parliamentary process should be observed as the new appointment.
In short: Art Harun's appointment should have been approved by the Parliament.
"You must not start the process of institutional reforms with an appointment made in total disregard to the very reforms you have promised."
What do you think about our new EC Chairman?
Do you agree with KJ's comment?
Should Art Harun reject the appointment until the next Parliamentary session convenes?