In 2013, Barisan National won the 13th General Election (GE) and returned to Putrajaya as the Federal Government.
GE-13 saw 13,268,002 voters deciding on the fate of 1,900 candidates. Malaysian citizens were casting their votes at 8,245 polling centres throughout the country.
To say GE13 was eventful was eventful would be putting it lightly. In fact, many irregularities surfaced throughout the elections.
Hence, here are some lessons from the previous elections that we think are important for voters to know. 
P.S. If you are expecting us to predict the next victor, sorry to disappoint!
#1 Curbs on Media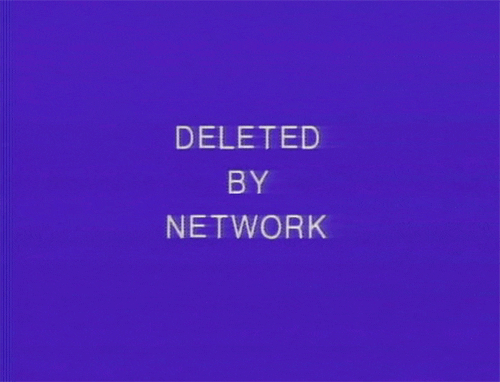 Government interference in media reporting is not new in Malaysia. But during election campaigning, things becomes more contentious.
It's no secret that mainstream media is controlled by the government. An election observer in Malaysia told Human Rights Watch that monitoring of state television and radio had turned up no opposition candidate presence during GE13. 
As state media  is one of the most effective channels for candidates to communicate their messages to voters – particularly those in rural areas – it's no surprise that the opposition is left at at disadvantage.
So don't blindly trust the media. Always remember to check your facts!
#2 Electoral roll irregularities
During GE13, BERSIH (the coalition for clean and fair elections), had documented severe irregularities in the electoral rolls.
Some voters were de-registered while others were registered without their knowledge. Some even discovered that they were transferred to another constituency!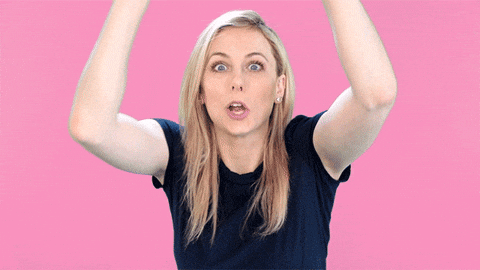 But these weren't the end of the problems discovered.
Some voters' constituencies weren't even updated, as their polling stations were not reflective of their new addresses. This problem continues until today.

Bersih claims new irregularities in electoral roll
Read more at https://t.co/u0AhBdl1QD pic.twitter.com/UiIuVoEmW4

— The Star (@staronline) February 7, 2017
With voters popping up at wrong locations (or not at all) and non-existent persons appearing on the electoral roll, there is no free and fair election. Votes are simply rigged to ensure victory for certain cheaters.
What voters can do is to check and ensure that their personal information and voting constituencies are accurate and up to date. You may do so here. Any discrepancies should be reported to the Elections Commission immediately.

#3 Gerrymandering a.k.a persempadanan.
Sounds like a Christmas party game, right? But actually isn't.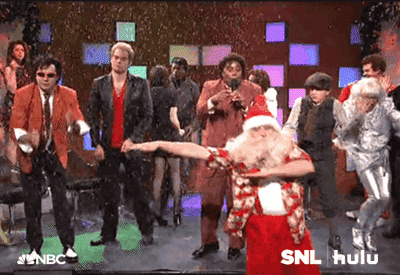 In fact, it is pretty serious. Gerrymandering means "manipulating the boundaries of (an electoral constituency) to favor one party or class."
Which is a big, NO!
Read: Lawyer Explains How Electoral Boundaries Are Really Changing The Next General Election!
#4 The lack of transparency in postal voting
For police, army personnel and students based overseas, they can vote by post.
Those who are not absent voters must register as ordinary voters first before registering for postal voting.
Confused about the voter registration process? We don't blame you. Check out our infographics below. Contact us on our page if you have any questions.
In the upcoming GE14, postal ballot papers will be handled by the electoral officials for the area and representatives of the candidates who are contesting. They will be present to witness when the postal ballot papers are delivered to the successful applicants. Successful applicants must then fill out Form 2 (identity declaration) in full, in the presence of a witness to prove that the receiver of the ballot paper is the rightful postal voter. Form 2 and the ballot paper containing the vote must then be delivered back to the officials to be put into the ballot box.
While some are happy about being able to vote where they are (without having to make their way to the consulate/embassy), we are more concerned about the transparency of the process.
Who could ensure that the votes actually goes to the ballot box? Or if the ballot paper will be delivered to the postal voters on time?

#5 Indelible ink
Indelible ink used in voting is supposed to remain visible for a minimum of 5-7 days. This is so that individuals who try to vote more than once would be turned away. However, the last general election saw complaints about indelible ink disappearing by merely applying hand sanitizer or soapy water.
Among the many who came forward was Air Force pilot Major Zaidi Ahmad who lodged a police report. He noticed that not-so-indelible ink had washed off 2 hours after he had casted his vote. The military court found him to be guilty of making a media statement about the matter and leaking information about his transfer without the military's authoritative. He was later relieved of his duties.
It is quite absurd that the man had to face such consequences for coming forward to report the not-so-indelible ink. As mentioned earlier, indelible ink prevents people from voting twice. Without such markings, it would be difficult to tell.
Drawing from all of the above, there is a great need for a more effective voting system and impartial, independent oversight over the electoral process.
A free and fair election would just be the real game changer for both the elected government as well as the voters (people's power!) Let us be vigilant of electoral practices and vote wisely in the 14th General Election.
But before that, have you registered as a voter yet?